Last month I got back from my first trip to India as an adult. My mom's family is from there and we always went as kids, but I hadn't been back since I was twelve and it was my first time packing for myself to India. As a woman I know there are different things we have to think of than men when we pack our suitcases and India is one of those countries to be very wary of what you're bringing along. For example, even though it's usually pretty hot, you can't wear shorts or tank tops. Here's my short list of women's essentials for India!
A Kurti
You can buy this almost anywhere – any market or mall, even in the airport. I would suggest getting one or two pretty soon as they're made for where you are – somewhere hot that doesn't appreciate showing off skin. Kurtis
are made of light material, usually cotton or chiffon, cover the arms normally at 3/4 sleeves, and help you blend in more easily!
A SMALL and LIGHT cross-body bag
Knowing my travel style and that I'd only be taking around the essentials when I'm out and about, my little purse was the best purchase I'd made. All I needed were small zippered pockets for money, cards, my phone, chapstick, and my passport. Rosetti have great products and the Rosetti Tote It All Mid Cross Body Bag
 is the perfect option. It has two pockets on the outside and space for everything I mentioned and more.
Hand sanitizer
With all the dust and smog in various cities in India, you don't want to be without hand sanitizer
if clean water isn't close by. I took my little bottle around with my everywhere and fixed it on my purse so it didn't take up room but I'd always have it. It made it through customs and banging up against me and my stuff every day without breaking.
Scarf
Almost every day in Delhi and Agra, where it was a bit cooler than in the south, I took along a pashmina
to not only wrap around myself in the evenings but to cover my mouth and nose from the smog. I normally don't use one for anything other than an accessory in the States so this was pretty new but soooo useful!
Cargo pants
I highly recommend getting a pair or two of cargo pants. I bought this specific pair due to the fact that I could roll them up and they're casual enough to go with anything. I loved them! They're so lightweight and comfortable and it's nice to have a couple extra pockets. I bought them in the regular khaki color and the navy and got a lot of compliments.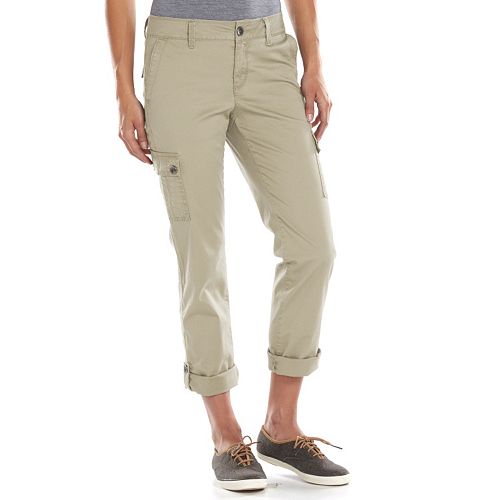 Deodorant from home
I don't think deodorant is too common in India (just walk behind a group of men on the street and you'll know what I mean!). It would makes sense to bring your own.
Black sunglasses
When I say black sunglasses I mean non-colorful ones. I have a million and one pairs and my favorite ones are a deep, striking blue. I wouldn't want to wear those in India as they can attract unwanted attention, and that's the last thing you want as a foreign woman. Knockaround
is a new sunglasses brand I've recently discovered that have many different styles, like plain black, and are inexpensive enough that you won't feel bad if they break or get scratched.